BREAKTHROUGH AS 1,000 PATIENTS NOW ONLINE AND ACCESSING GP HEALTH RECORDS AT CHESHIRE PRACTICE
NHS North West PR 13 18/01/2011
Ministers recently set out a vision, through the NHS White Paper's Information Revolution consultation document, that patients' care records should become routinely available to them. However, patients and clinicians at the Haughton Thornley Medical Centres, Tameside, are ahead of the game in offering this service and have recently seen their 1000th patient sign up for online access.
Haughton Thornley Medical Centres (HTMC) started offering online access to health records and other services including appointment setting and re-ordering of repeat prescriptions in 2006 and, since establishing a patient information portal in 2008 (www.htmc.co.uk), the take up of online services provided by EMIS and PAERS has accelerated with patients also benefiting from a trusted source of health information via the web which links to rich sources of information from a range of providers.
The web portal means that registered patients can now log in from the privacy and comfort of their own home, work or anywhere with an internet connection, to undertake a number of tasks such as:
Requesting appointment
Requesting repeat prescriptions
Access test results
View previous GP consultation notes, as well as
Viewing any correspondence between hospital consultants and the GP
Currently there are around 50 practices within the country, 15 of which lie within the North West are using this system
Dr Forida Abdullah, a Partner who has recently joined the practice says, "As with anything that's worth doing, once patients obtain online access to their medical records they realise that a little bit of effort reaps many rewards. This means that patients are able to benefit from up-to-date information and advice, take ownership of their own healthcare and be involved in the way medicine moves forward". As Yvonne Bennett, a patient at the practice says "It helps to build a 'Partnership of Trust' between patient and health care worker".
Commenting on HTMCs' recent achievement, Dr Hannan, a partner at HTMC who has been a pioneer of making the access to patient's records online possible, said "Passing this landmark of 1000 patients accessing their records is a special moment and I want to thank all those who have contributed to making it happen, in particular our very special patients and staff – many of whom have travelled the length and breadth of the country with me to share their own experiences with others – this has been a four year journey so far and we hope to be able to pass on what we have learned wherever we can."
Mike Farrar, Chief Executive of NHS North West, commented: "The obvious success that has been acheived at the Haughton Thornley Medical Centres in sharing patient records online really trailblazes the fantastic opportunity that online patient records offers to the people of the North West and ensures that they are more fully involved in the decision making around their own health. The successful implementation of this patient option at Haughton Thornley Medical Centres has reinvigorated our plans to see this implemented as widely as possible in the North West and we look forward to see many other practices offering the same facilities in the near future'.
ENDS
Notes to Editors:
About HTMC
Haughton Thornley Medical Centres manage two surgeries in Hyde and Denton located in the Tameside area of Greater Manchester. The Practice has 6 partners, 4 nurses and approximately 12,000 patients. In 2009, HTMC received the 'best use of 'IM & T' award from Mangement in Practice.
Haughton Thornley Medical Centres has created its online offering through vendor relationships with Griftech (provides the Content Management Platform which hosts www.htmc.co.uk), EMIS, a supplier of software and related services to GP practices (provides the secure patient portal EMIS Access) and PAERS (Company specialising in secure access to GP held records integrated with EMIS).
Manor House surgery in Glossop has also recently started offering Records Access too and now has over 250 patients online too.
Background to Patient Access to Records
The White Paper Equity and excellence: Liberating the NHS, published on 12 July 2010, sets out proposals for the NHS to become a truly world-class service that is:
easy to access,
treats people as individuals and
offers care that is safe and of the highest quality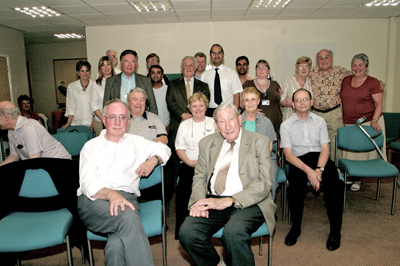 It sets out a vision for an NHS that puts patients at the heart of everything that we do and states that for patients and service users, there should be "no decision about me, without me". People should be involved as much as they want to be in every decision about their care: what care they want and how and where they want it delivered
In a supporting consultation paper, 'Liberating the NHS: An Information Revolution' it is suggested that in order for these changes to happen, people actually need to be given a greater range of choices, and high quality information to help them take greater control of their care. People's care records should become routinely available to them, starting with their GP record. These proposals are still subject to the outcome of a public consultation; however, NHS North West is keen to work with GP practices across the region to support them in making this vision a reality in the near future and already has a programme of workshops and events underway to support this. 
Additional material
Commenting on the landmark being reached, Yvonne Bennett, secretary of the Haughton Thornley Patient Participation Group and a patient of HTMC described the 'Partnership of Trust1' that is at the heart of the initiative – "It's the relationship between the healthcare professional and the patient that is most important. It's a two-way street which means both partners have to be open and honest with each other and share information. If the patient keeps information from the healthcare professional then ultimately it's the patient who suffers. If the healthcare professional doesn't keep the patient informed and doesn't tell them the whole story then the patient may lose trust in the system and the people who work the system and it ceases to be a partnership."
Medical records can contain errors and omissions which may go unnoticed and could cause potential harm. The Joy Project2 showed patients could identify errors in their records and flag them up for review.
Dr Lisa Gutteridge, longest serving Partner and GP trainer at HTMC also reported a significant event in December when she realised that all of the appointments at her early morning surgery had been booked on-line. "We seem to be moving into a new phase" she said, "as patients begin to understand the benefits of being able to access health information and services at a time that is more convenient to them, we are now seeing that in the day to day activities at the practice… I feel so proud to be a part of an organisation that is encouraging patients to understand their health issues more fully that is also in tune with the way the health service is moving-away from the paternalistic model and more about what patients can do for themselves. 'They've got to be in it to win it' – I just hope that news like this inspires other patients in Hyde and Denton, Tameside and across the UK to ask their GPs for a good website, more access to information and access to their own records!"
Dr Hannan, who is also the Primary Care IT clinical lead and a member of the Health Informatics Clinical Advisory Team at NHS North-West also said, "We have worked closely with the first group of patients to understand how having access to their personal healthcare data has had a positive impact on their behaviour and experience of the health service. As a result, we have identified ways we believe will encourage further take-up in the knowledge that it is both safe and clinically effective3. Patients want to know what is going on in their health and how they can do more for themselves but often don't know where to look and may not even know that they can do this. We have delivered what we describe as a 'partnership of trust' and it is this that guides us in our day to day activities".
"Our practice-based web-portal www.htmc.co.uk lies at the heart of what we do and has been invaluable for patients and the practice in sharing ideas and experiences" Dr Hannan added, describing the underlying approach at HTMC "helping patients to access their records and view material produced both by ourselves as well as patients who often have a unique viewpoint to share. Signposting to trusted local, regional and national 3rd party partners in health and social care provides a rich source of information which patients can act upon. 'Liberating the NHS: An Information Revolution' consultation by the Department of Health recognises the work done to date and the approach taken giving this further impetus.
Looking to the future, we are not standing still and are now embarking on offering access to medical records to patients in nursing and care homes and to support nurses to do so for those patients who are unable to do so for themselves.
Today is a special day as we move towards Real-time Digital Medicine that we believe marks the dawn of a new era when patients and clinicians can feel confident, build a 'Partnership of Trust' and become eMPOWERed through online access to their GP electronic health records."
Are you eMPOWERed yet?
e
Medical
Patient and the Public
cOmmunication
World wide web
Electronic
Record
1 Hannan, A. and Webber, F. 'Towards a partnership of trust', Medical and Care Compunetics, 4:108–116.
2 Powell J, Fitton R & Fitton C. Sharing electronic health records: the patient view. Informatics in Primary Care 2006; 14:55-57
3. Bhavnania V, Fisher B, Seed P, Winfield M. How patients use access to their electronic GP record—a quantitative study – Family Practice, December 2010